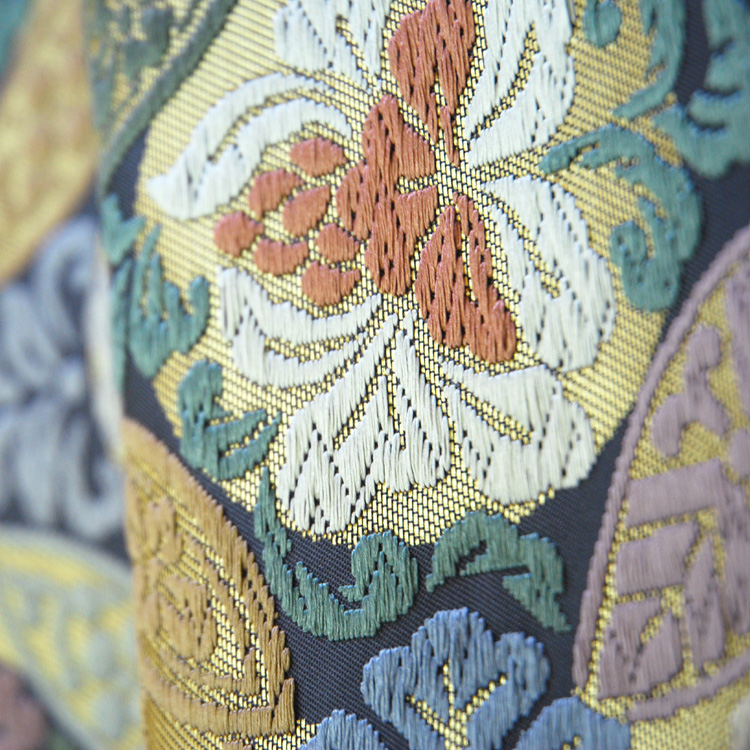 Our company was founded by Ihei Tomiya around the beginning of the Meiji period as a textile merchant in Nishijin. He later began making obi fabrics by himself and changed his business to a weaver. The number of the Nishijin Textile Industrial Association is "308".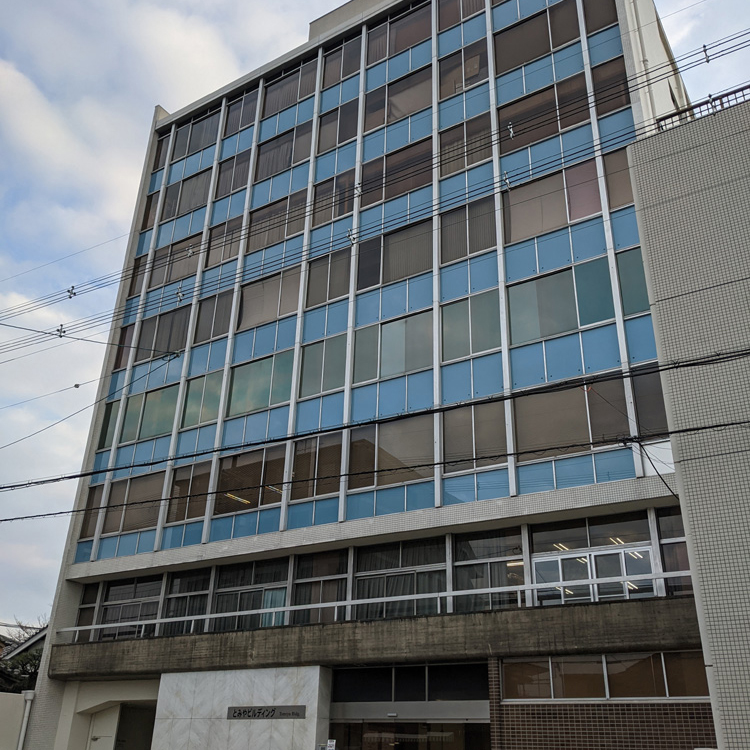 The company's high level of skill, which won the Kyoto City Oscar Award, has earned it recognition in a wide range of fields, including portrait textiles for celebrities in Japan and abroad, such as the presidents of the U.S. and Russia, the Crown Prince of Monaco, and a member of the Diet, as well as textiles for dedication to temples and shrines, costumes for movies, and goal tapes for ekiden (relay race) and marathon races.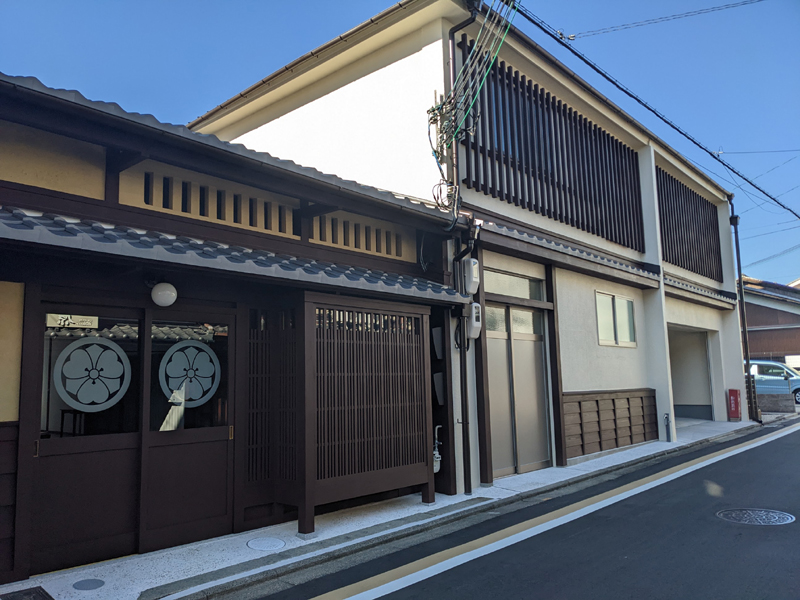 While the mainstay of its manufacturing is the production of obi fabrics for kimono, the company also does overseas work, including technical exchanges with the royal family of Yogyakarta, Indonesia, tree-planting support activities, and wall decorations for temples in Los Angeles and San Francisco.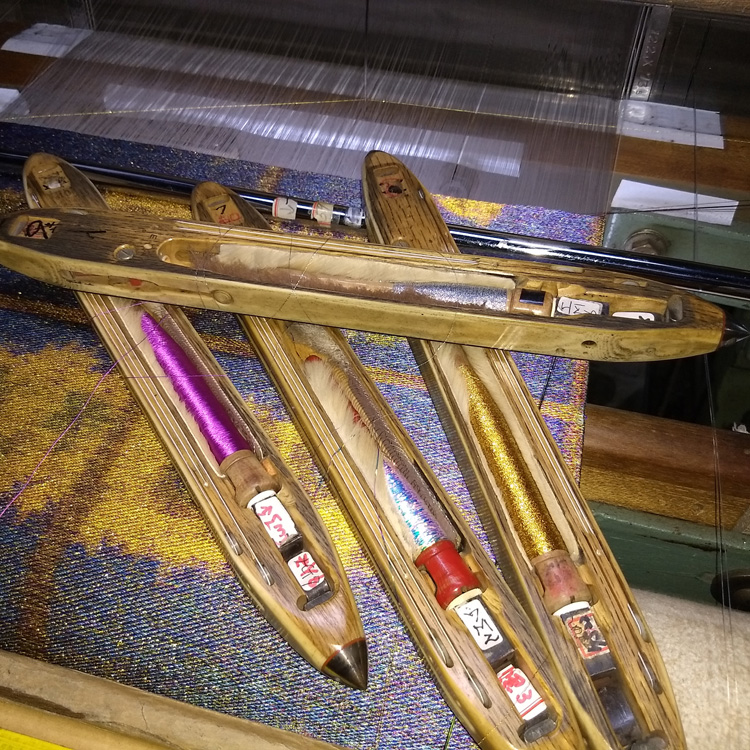 While preserving the traditional techniques, we are also engaged in the development of new textiles and are constantly taking on new challenges.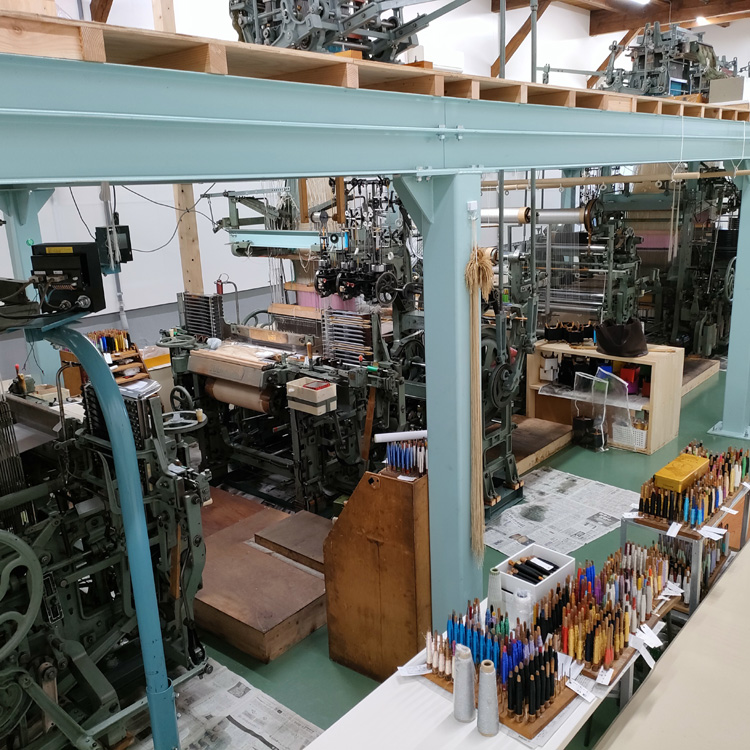 Translated with DeepL